Moccamaster Coffee Makers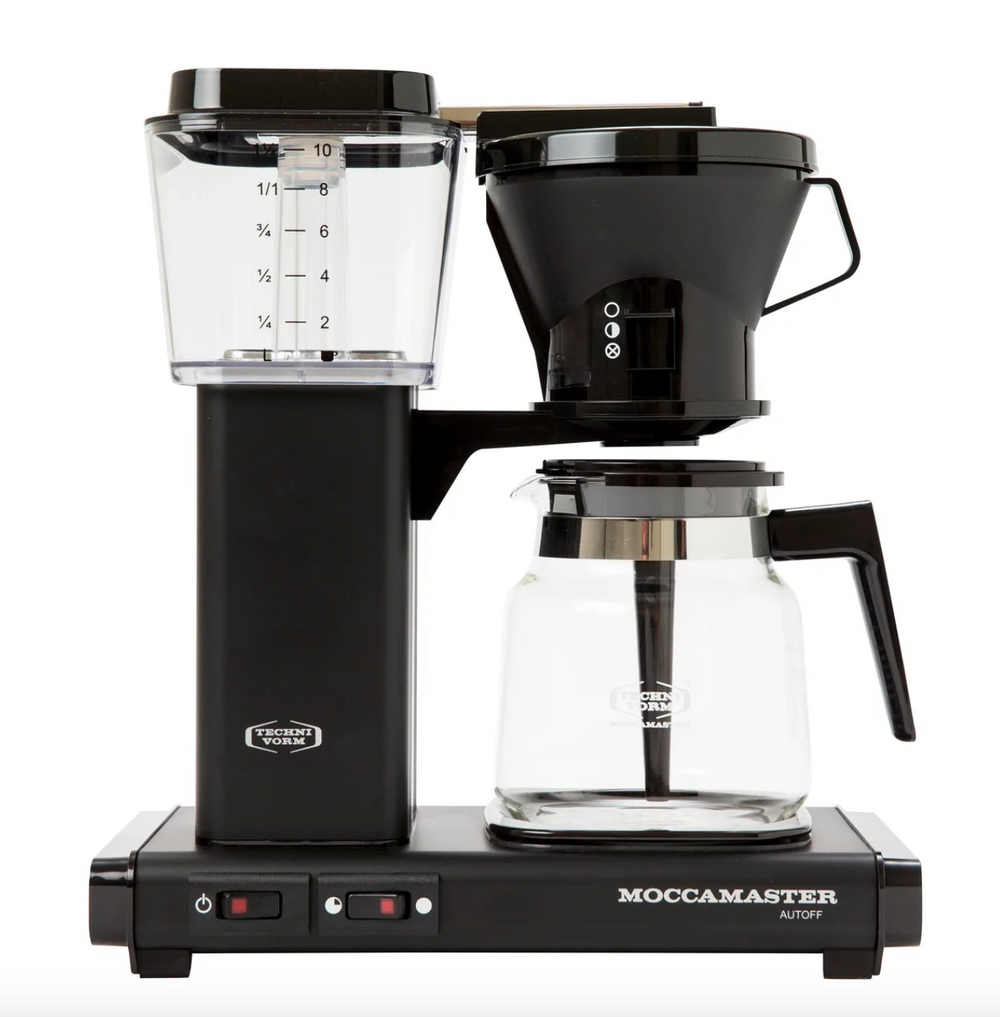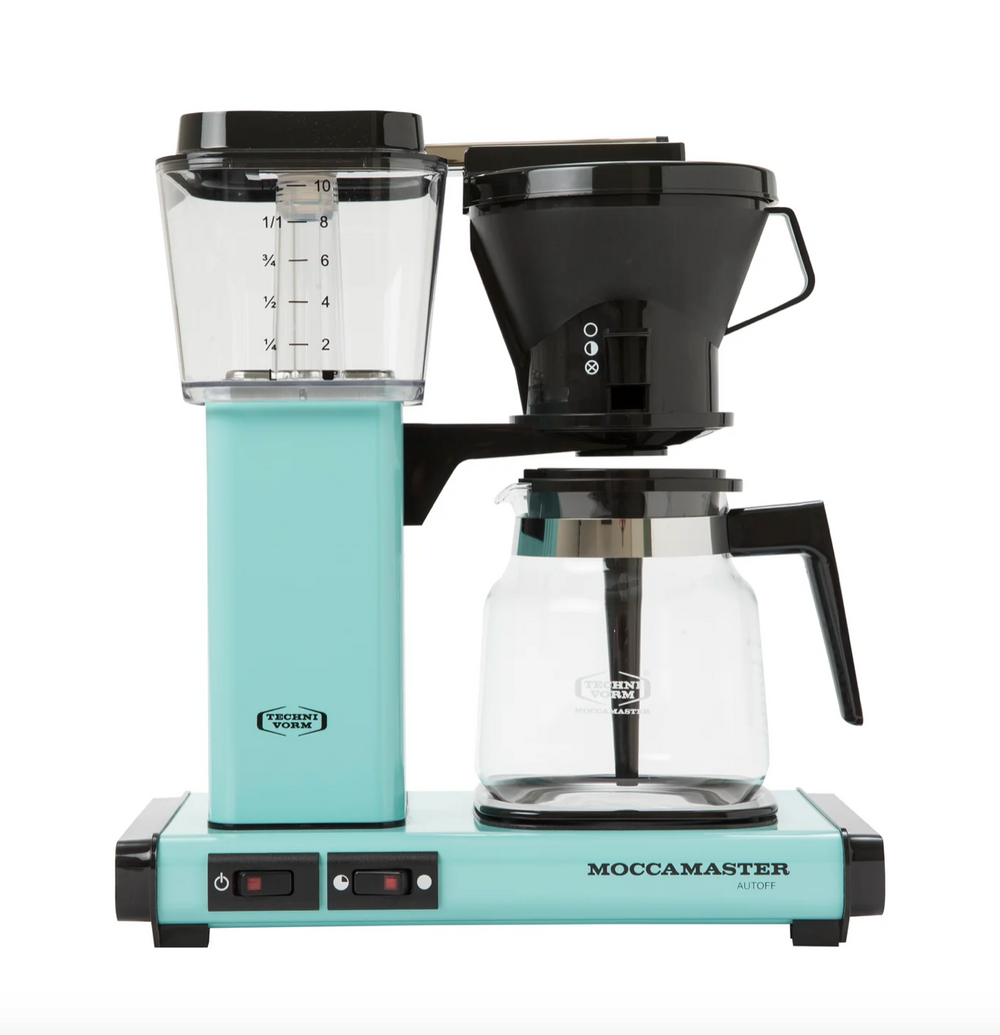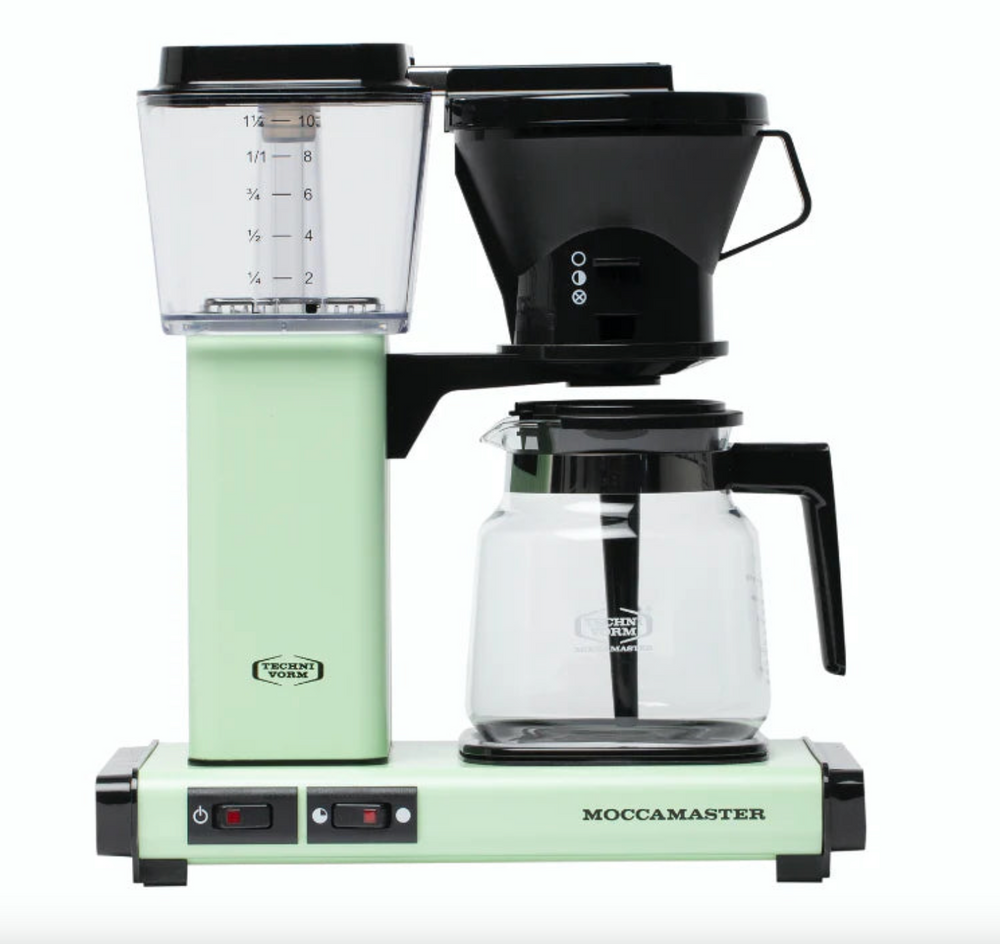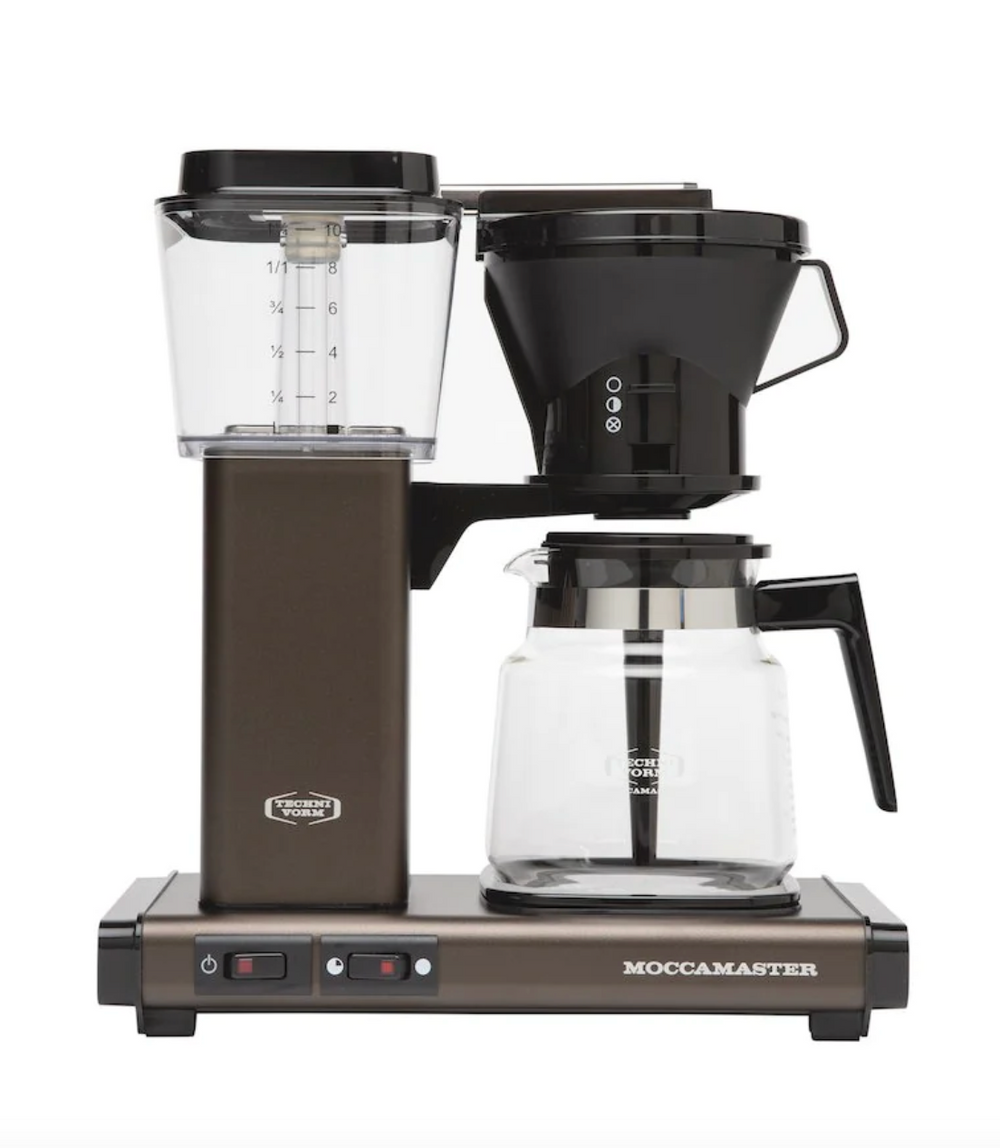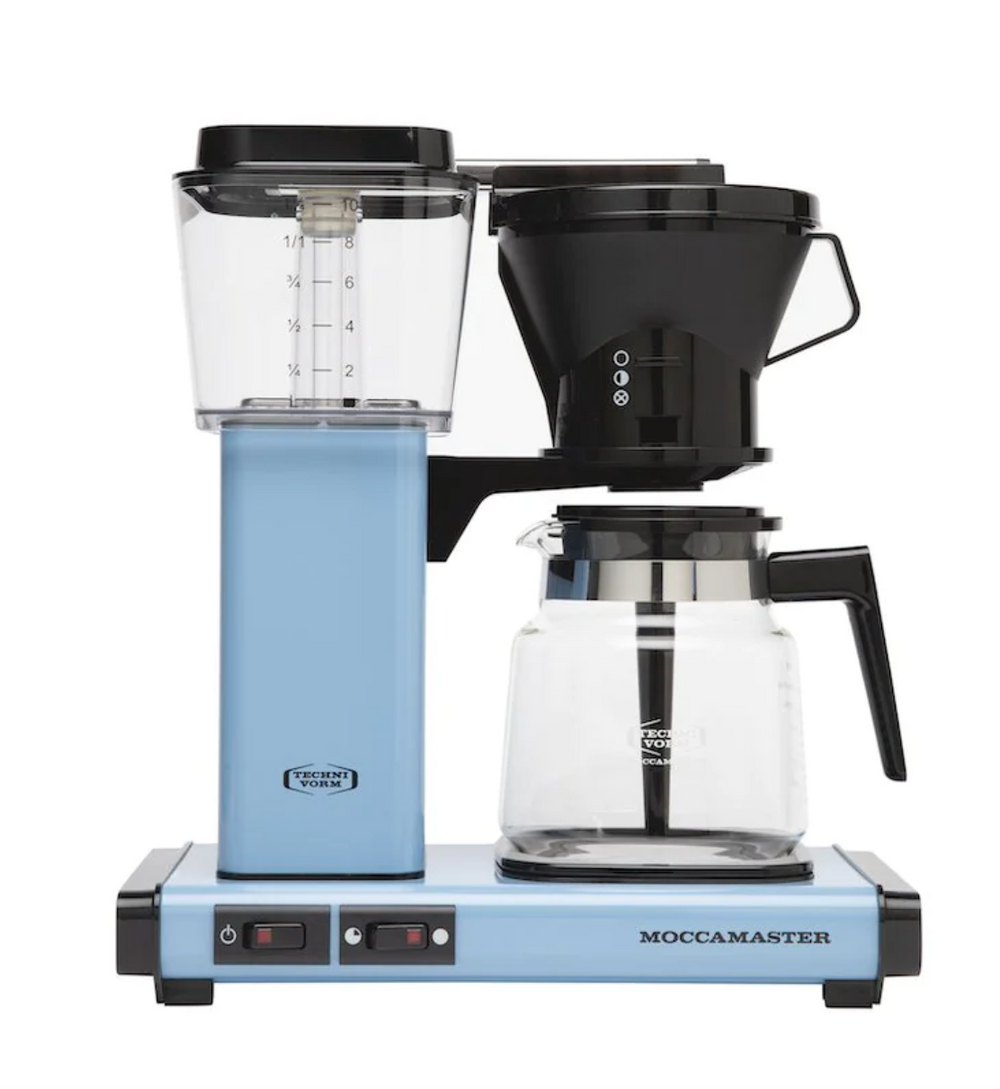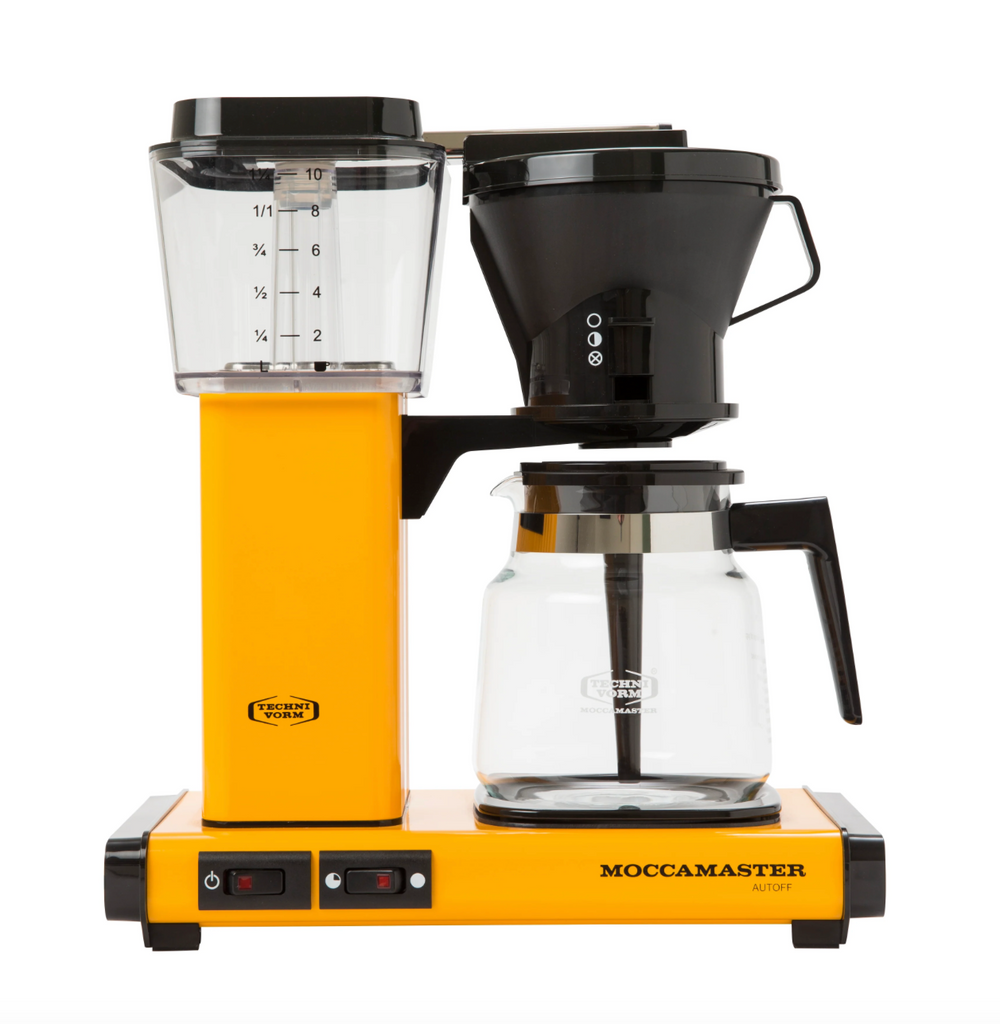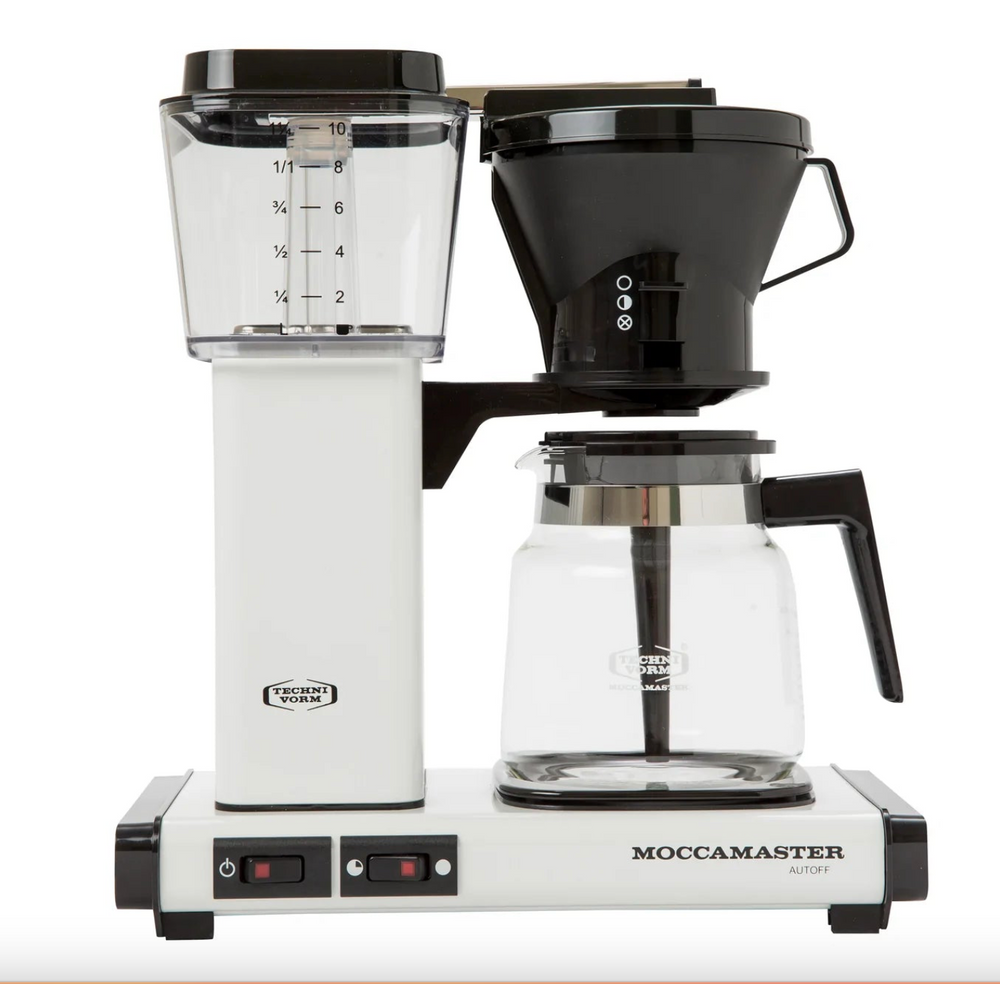 Moccamaster Coffee Makers
Description
Handmade in the Netherlands. Moccamaster machines are designed for consistency, quality and sustainability.
This is a best seller in Australia and New Zealand. It has a lever on the brew basket which allows you to stop the water flow or to control the flow of the water into the brew basket. This is for those people who like to take a more hands-on approach to their brew. Alternatively, just let it do its thing without any intervention and you still get the perfect brew.
Its stylish aesthetic makes it a favourite for lovers of great design.  Glass carafe on a warming plate. 1.25 litre capacity.
Use Filter #4
Brew time 5-6 minutes• Aluminium housing• Illuminated on/off switch• Copper boiling element with double safety guard
Automatically switches off power to the boiling element when water reservoir is empty• Automatically switches off hotplate after 40 minutes (switch on again for another 40 minute cyle)• Mixing lid for a homogenous brew
9 hole spray head for efficient wetting of the coffee grounds
Two temperature settings for warming plate
Dimensions W-D-H (mm): 325 x 170 x 355 

Warranty: 5-Years Certifications: ECBC (6 and 10 cups) & SCA Approved to meet and exceed Gold Cup Standards
Hand-built in the Netherlands