Hario "Mizudashi" Coffee Pot 1L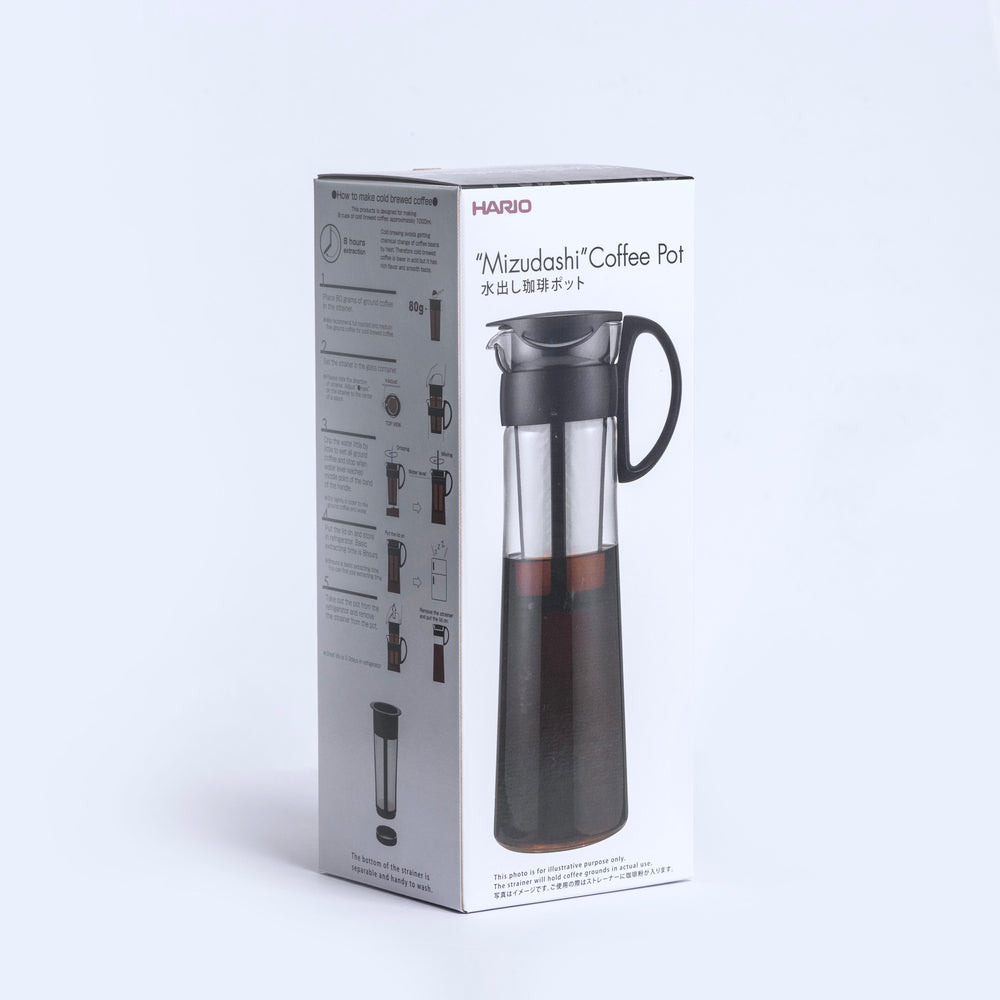 Hario "Mizudashi" Coffee Pot 1L
Description
Hario Cold Brew Mizudashi Coffee Pot
This product is designed for making 8 cups of cold brew coffee: approximately 1000ml. Cold brewing avoids the chemical change that occurs when coffee is exposed to heat. Therefore cold brewed coffee is lower in acid but has a rich & smooth taste.

Hario Cold Brew Pot 1 L Features
Low Acidity, Low Bitterness - Brewing coffee with cold water produces lower acidity and bitterness levels, resulting in a sweet and smooth coffee beverage.


Simple To Use - Just combine coffee and water, let it steep, then pour it through the filter.


Permanent Filter - The 60 micron mesh filter keeps coffee grounds out of your concentrate, is easy to clean, and is built to last.


Cold Brew Coffee On Demand - Cold brew concentrate keeps for up to two week in the fridge, giving you the ability to make a drink on demand.