Flight Path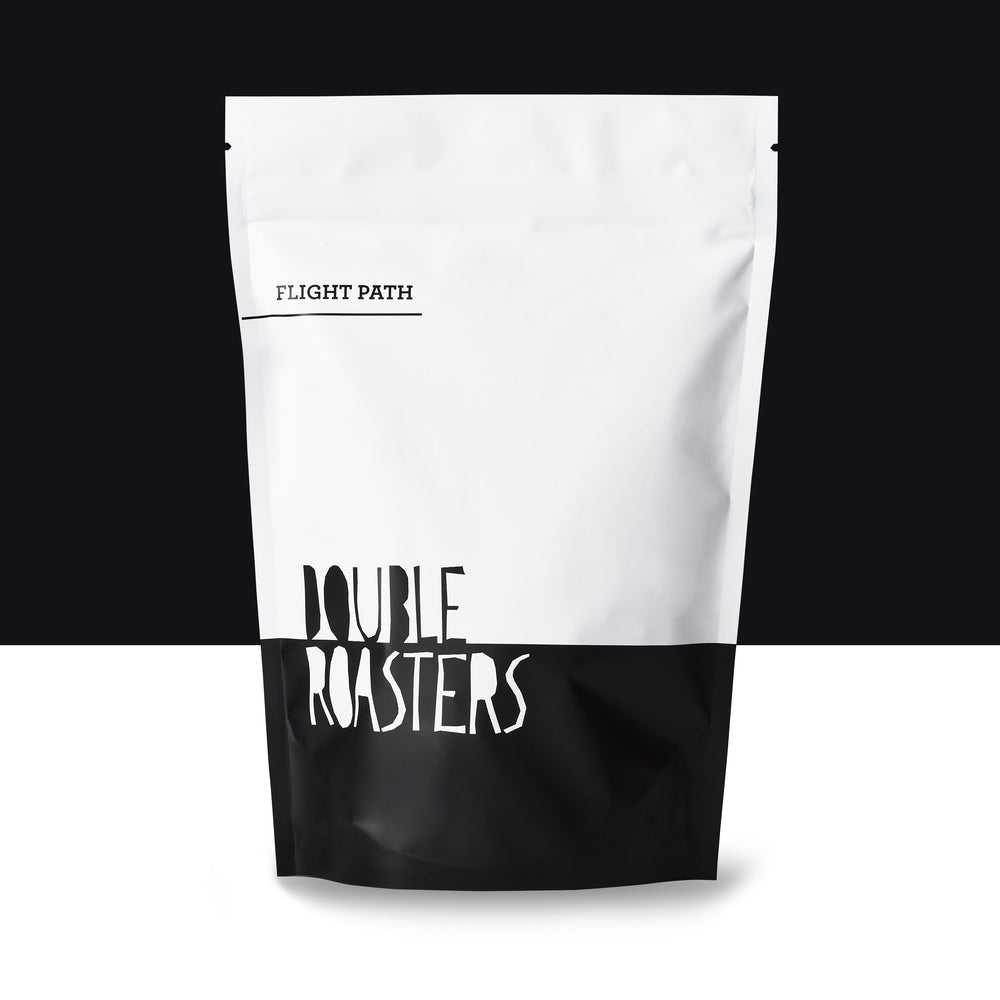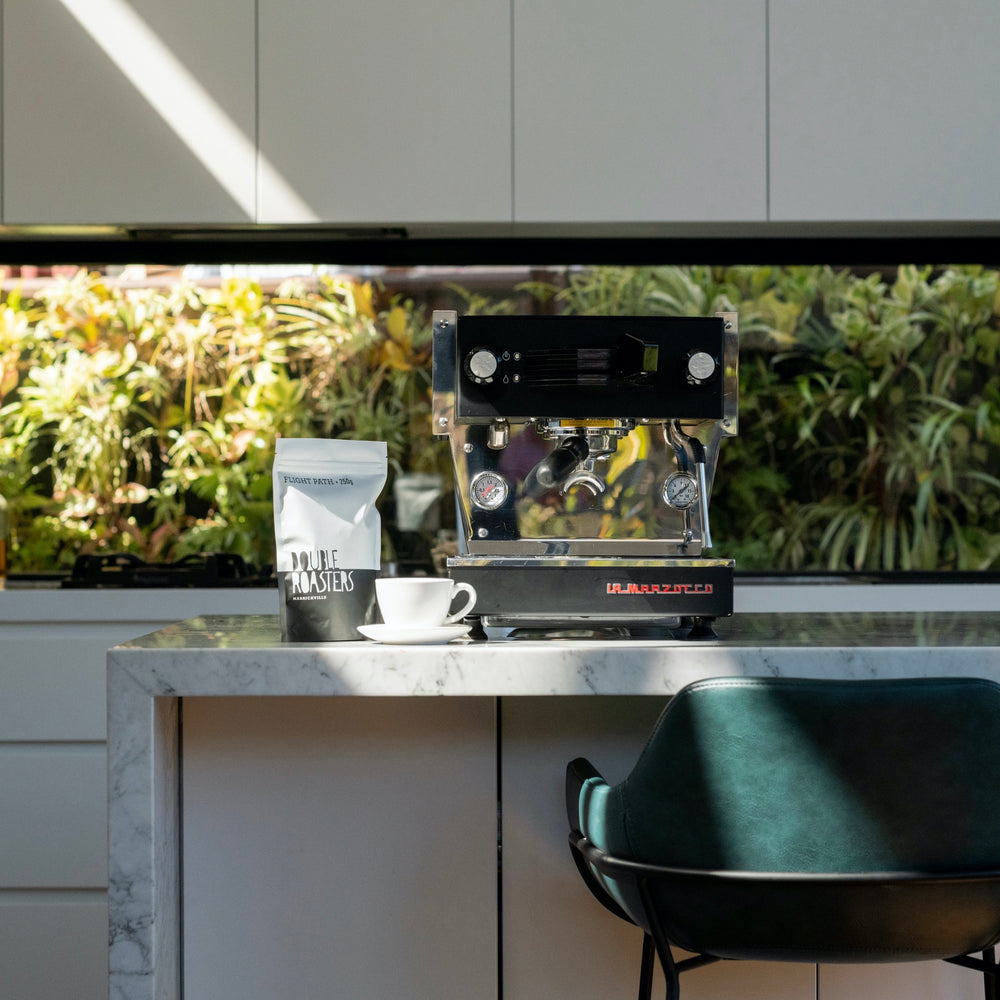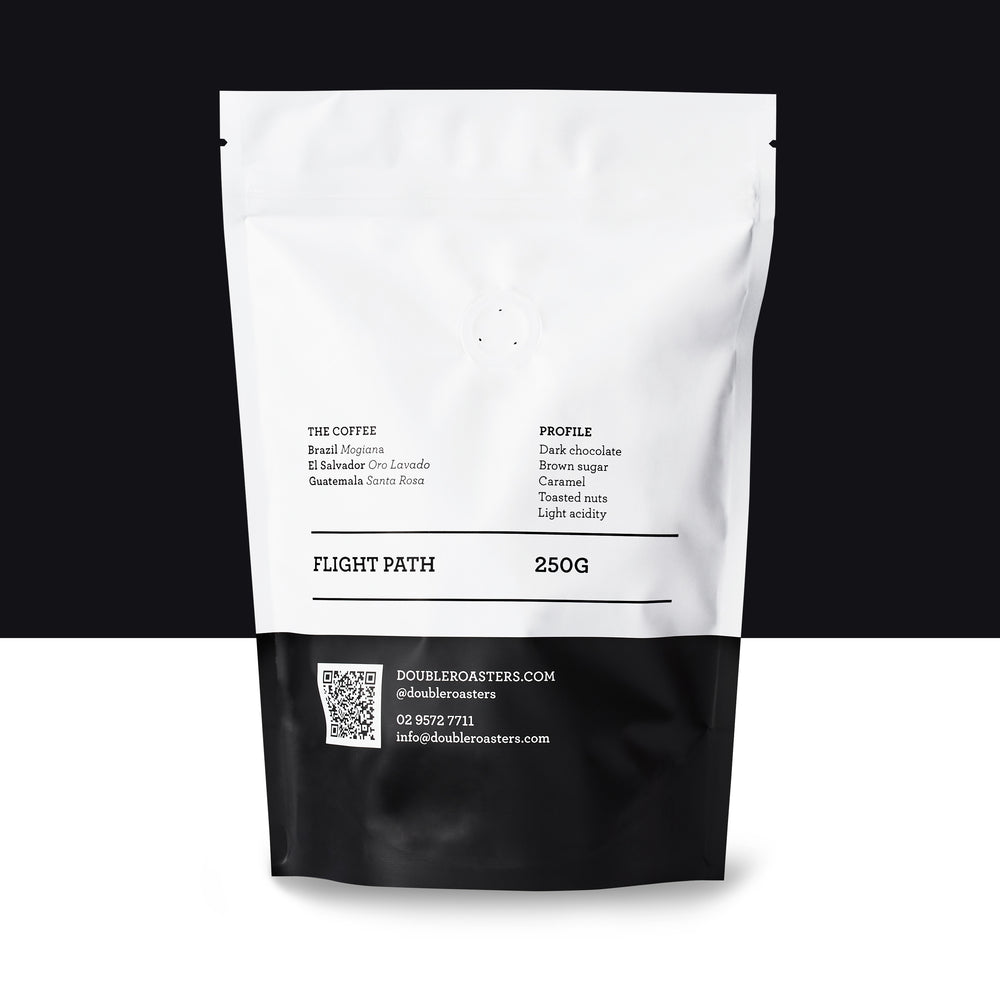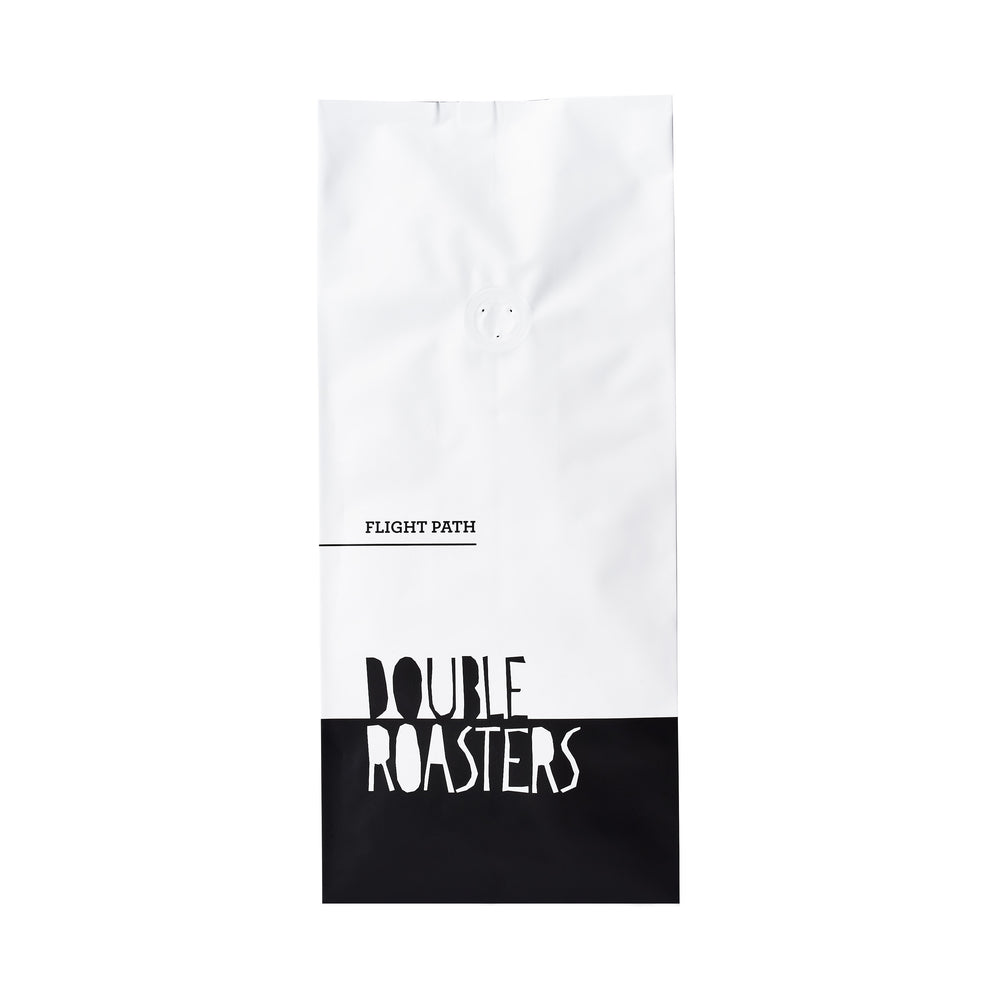 Flight Path
Description
Three beans from Brazil, El Salvador and Guatemala are crafted into a blend that's ideal for milk based espresso drinks. It's rich and smooth with notes of dark chocolate, hazelnuts and brown sugar. Very balanced with a full body that binds beautifully with milk.
Flight Path is our signature blend of coffee beans, and is very popular with the home consumer, giving excellent results prepared using plunger, stove top or espresso.  
Flight Path is affectionately named after the rumbling planes that fly over our Marrickville café where we originally started our roasting.

Free Delivery for orders over $50 or a flat rate of $8.00 Australia wide!
Tasting profile:
Rich Dark Chocolate, Brown Sugar, Caramel, Toasted Almond.

The blend:
Brazil - Mogiana
El Salvador - Oro Lavado
Guatemala - Santa Rosa