Costa Rica - Black Honey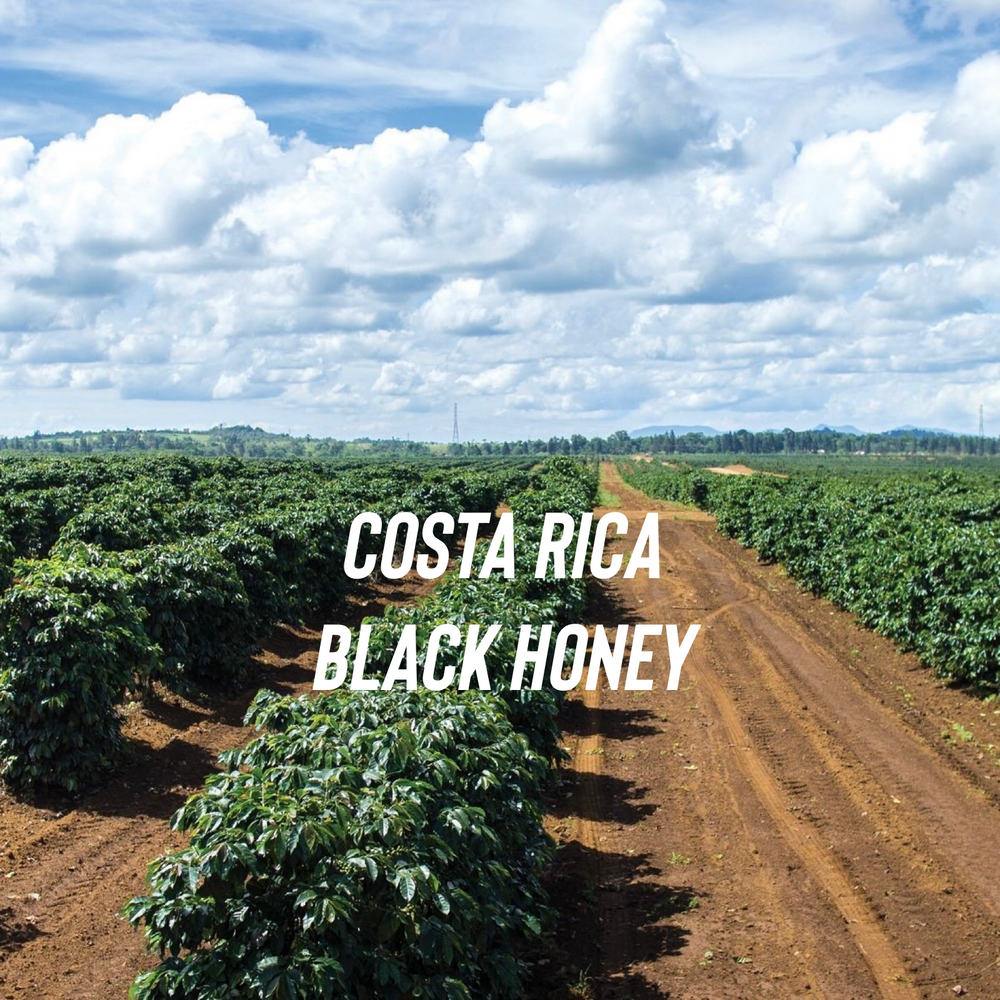 Costa Rica - Black Honey
Description
Citrus / Cherry / Butterscotch finish
| | |
| --- | --- |
| Country | Costa Rica |
| Region | Tarrazu |
| Producer | Cerro Los Vindas |
| Process | Honey process |
| Varietals | Typica |
| Altitude | Up to 1500 MASL |
Coming from Costa Rica, this coffee has gone through Black Honey proces, meaning the coffee cherrie had the skin peeled and the coffee seeds were left to ferment and dry with the cherry's mucillage attached to the bean. This is a slow process that takes about 2 weeks before it proceeds to the next steps to further dry, rest (another 2 months), clean, sort and bag.
This whole process gives the coffee delicious notes, smoothness and a beautiful lingering butterscotch aftertaste.
The other thing that makes this coffee special is that it is a Typica variety. Typica coffee is quite succeptible to coffee desease and low yielding.
About the farmer:

During 1967, the three Vindas brothers Eduardo, Leonel and Gerardo purchased their first hectares of land from a cattle farmer and continued producing milk and cheese for the 1,500 inhabitants of Palmichal. Two years later, Eduardo, Leonel and Gerardo started to grow the first coffee seedlings on the steep slopes of the Tacuotarí mountains, where nobody else even dared to think of growing coffee on these spectacular slopes. The three brothers were convinced that the volcanic soil combined with the smooth, pacific-influence and relatively dry climate were ideal for coffee growing. They planted Caturra and Catuaí trees which have contributed to protecting the crystalline river going through their land and preventing erosion on the mountain slopes.